The Idea of Anand Vruddhashram (The Free Old Age Home)
When Tara Sansthan started out to organize eye camps in far-off villages, it was noticed that there were many helpless and poor old people who had no support from any quarter. So we decided to open an old age home for such aged people who are destitute, lonely and helpless – who either do not have any body in their family to care for them or who have a family but are not treated well and are insulted and humiliated.
Thus just 3 months after establishment of Tara Sansthan's first eye hospital, AnandVruddhashram was also opened on 3rd February, 2012to provide relief to these helpless and suffering people with accommodation, food, clothing, medical care, entertainment and a homely atmosphere - all absolutely Free-of-Cost in the Old Age Home.Although the idea did not attract many villagers but many upper middle class urban people started flocking the old age home.
Started with just 45 beds, the AnandVruddhashram, Udaipur has upgraded to a sprawling new premises for 150 senior citizens which was opened in April 2018 besides having 15 bed facility in Prayagraj and 20 bed in Faridabad.
Smt. Krishna Sharma Anand Vruddhashram (The FREE Old Age Home)
Run by Tara Sansthan, Smt. Krishna Sharma Anand Vruddhashram, Udaipur is housed in an airy and open 5 storey building with lawns therefore convenient for walks, relaxing and resting 6 Large, Open and airy Dormitory Halls, 36 Double Bed Rooms with attached bathrooms, Total Capacity: 150 beds. Provided Almirahs and cupboards to keep personal belongings. Neat and clean beds, pillows, bed-sheets with regular wash by Washing Machines. 5 large Drawing rooms cum Lounge Areas with T.V., Sofa, Chairs etc. 1 Large Kitchen, dining hall for meals and break-fast etc. for all together and a temple for religious activities.
Similar facilities are provided Free of Cost in the old age homes in Ravindra Nath Gaur Anand Vrudhashram - Prayagraj and Om Deep Anand Vrudhashram - Faridabad.
Tara Sansthan
Tara Sansthan, an NGO with a resolve of service to the suffering poor people, was founded in 2011 by Mrs. Kalpana Goyal d/o Shree Kailash 'Manav' the founder of "Narayan Sewa Sansthan (Trust), Udaipur". Humanitarian activities of the organization are as follows:
---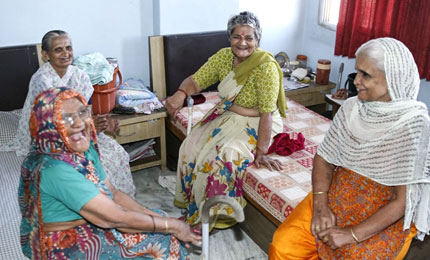 Anand Vruddhashram (Old Age Homes)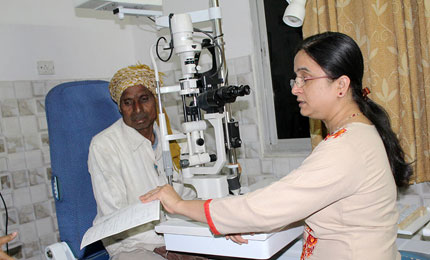 Eye Hospitals (Tara Netralayas)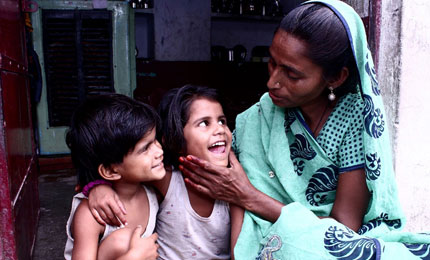 Helping Widows (GauriYojana)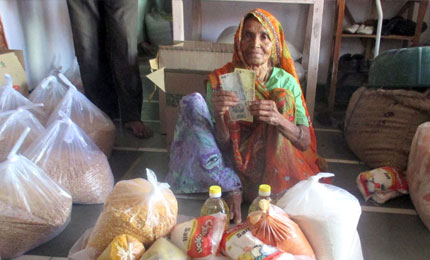 Helping Poor Old People (TruptiYojana)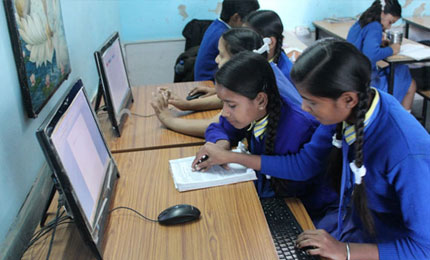 Shikhar Bhargva Public School