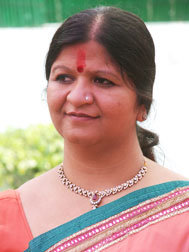 There are instances of suffereing humanitiy all around. Poverty, Sickness, old age, childlessness, loneliness, ill-treatment, abandonment etc. are the reasons that personifies the sorrow. You might have surely seen such poverty stricken faces that would sink our soul to depression. But it would also raise a strong desire to do alleviate people from the sufferings. Tara Sansthan started "Anand Vrudhashram" just for that feeling of humanity that resides in us all. The Vrudhashram is a shelter home for support less, weak, lonely and poor old aged people who are provided lodging, boarding as well as medical facilities absolutely free.
Mrs. Kalpana Goyal
Founder & President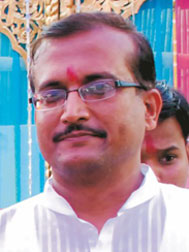 Our objectibve is to help provide a comfortable and worriless life to these lonely and supportless people. Rs. 5000 per month is spent on each residents of Ananad Vrudhashram. If you feel for these people at the twilight of their lives, we request you all kind-hearted donors to make a contribution of Rs. 5000/-per month per person to help us render the humanitarian service.
Shri Deepesh Mittal
Founder & Secretary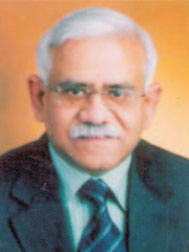 Mr. Sudhir Bharagava visited Anand Vrudhashram on November16, 2014. He inspected the activities and the facilties here and was all praise for the efforts being done by Tara sansthan's old age home. He wrote in the visitors book, " My visit to anand Vrudhashram was quite delightful. The management of this "Home" is being done with zest and efficiency. Workers here look after the old aged with care and respect. Residents seems to be very satisfied with the facilities here. I would like to give an advice though: some vocational training may be provided here to keep old aged not only active but also co-operative. Anand Vrudhashram has ensured that senior citizens pass their days with dignity. I hope this institutions progresses exponentially to be named among the top ones in the country.
Mr. Sudhir Bhargava
Chief Secretary, Department Social justice & Empowerment, GoI