Smt. Krishna Sharma Anand Vruddhashram, Udaipur is housed in an airy and open 5 storey building with lawns therefore convenient for walks, relaxing and resting. 6 Large, Open and airy Dormitory Halls, 36 Double Bed Rooms with attached bathrooms, Total Capacity: 150 beds. Provided Almirahs and cupboards to keep personal belongings. Neat and clean beds, pillows, bed-sheets with regular wash by Washing Machines. 5 large Drawing rooms cum Lounge Areas with T.V., Sofa, Chairs etc. 1 Large Kitchen, dining hall for meals and break-fast etc. for all together and a temple for religious activities.
We have safe and hygienic living facilities here at our old age home in Udaipur. It is made sure that the residents are provided with timely meal and extra care. The sansthan has a homely environment and it is maintained that way with the help of various activities. Not only entertainment but health and medicine are also taken seriously at Anand Vrudhashram for ensuring a long and healthy life of the residents. We aim is to make sure that the inmates spend the last years of their life peacefully, independently and joyously.
All these facilities are offered completely free of cost! We request the kind hearted individuals that are concerned about the life of these elderly people and have sympathy with them to kindly come forward with a donation of Rs. 5000 per person, per month to Tara Sansthan.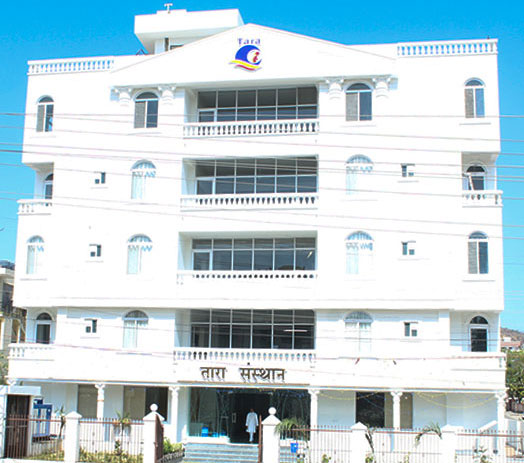 Udaipur Building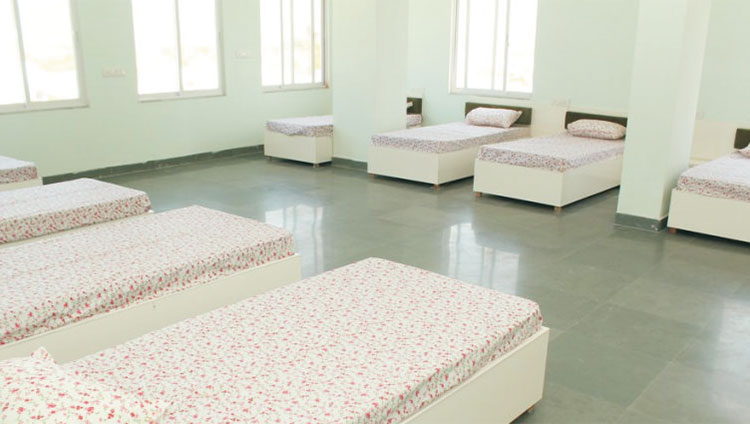 Dormitory Hall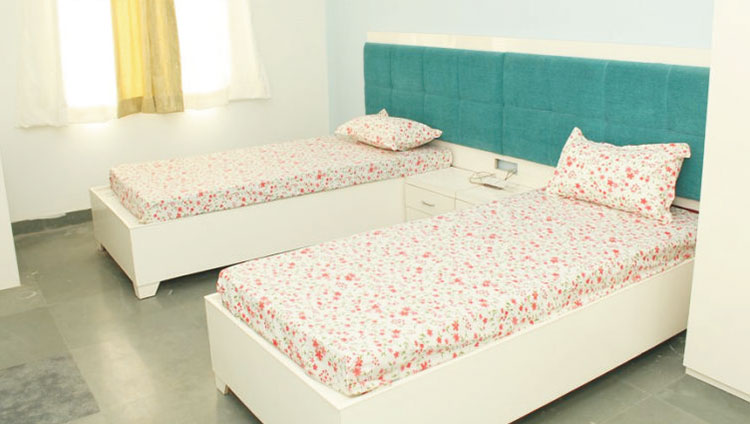 Ventilated Room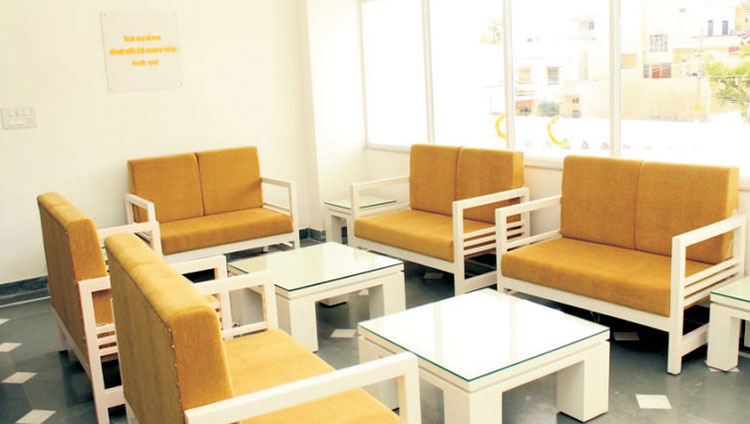 Living Room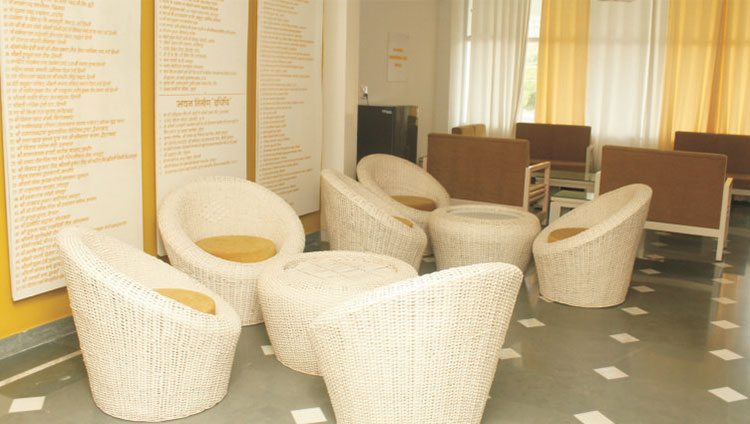 Other Living Room
Dormitory Halls and Couple Rooms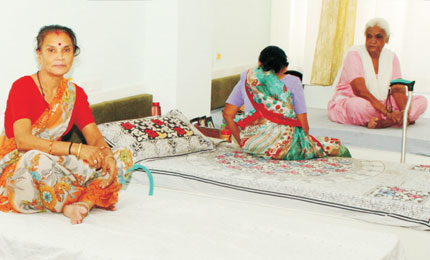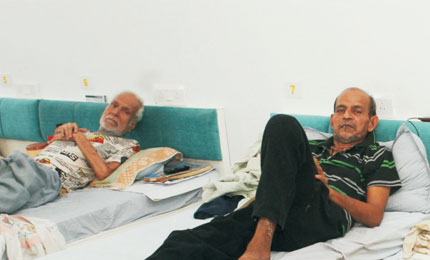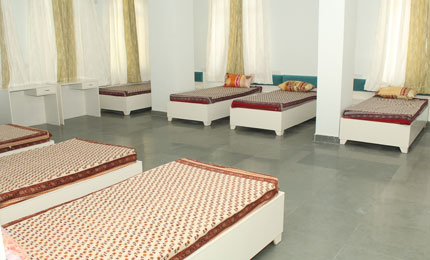 Room for Old Couples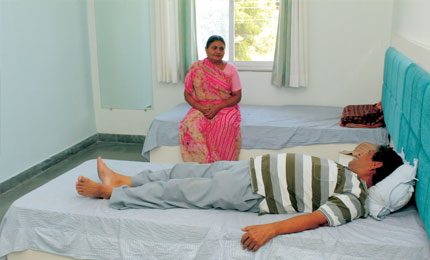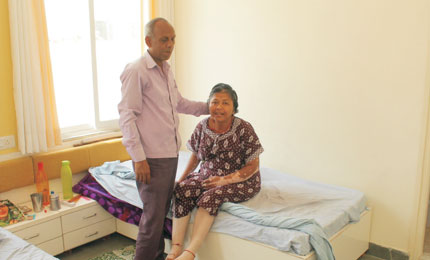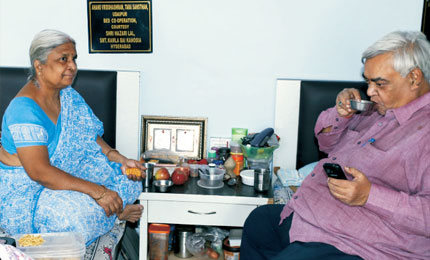 Health Check Ups
Regular health check-ups of the residents are ensured with the help of medical professionals. These health checkups are done to make sure that the residents are healthy and so that any medical issue is treated immediately.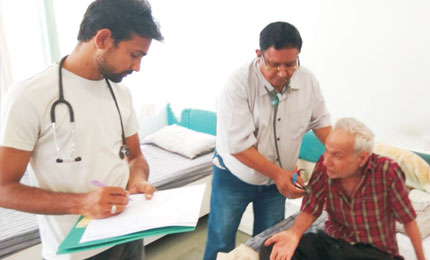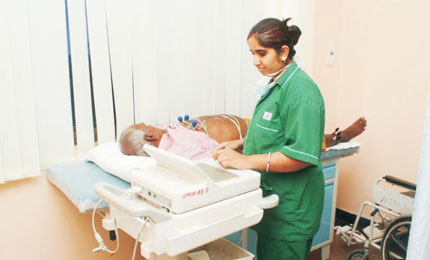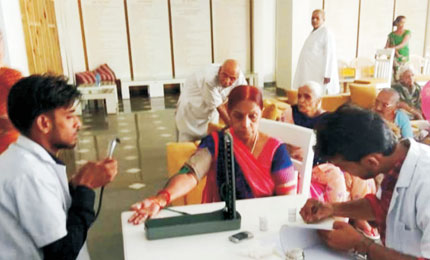 Activities
There are plenty of activities for the residents of the sansthan to keep them entertained and to keep the environment lively. The activities are both indoors and outdoors, the spiritual activities like Bhajan Sandhya and Ramayan Path keep them connected to God and the outdoor picnics keep alive the child inside them.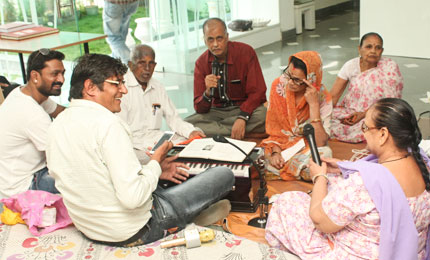 Bhajan Program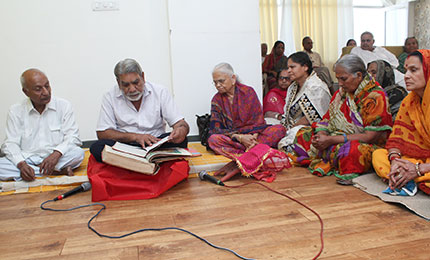 Akhand Ramayan Path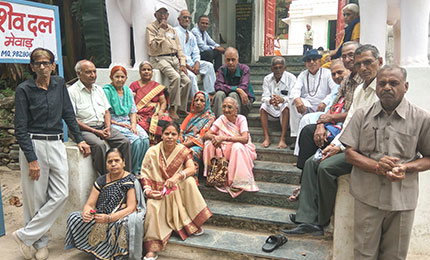 Outdoor Celebration
Others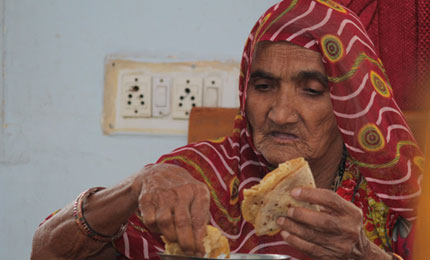 Breakfast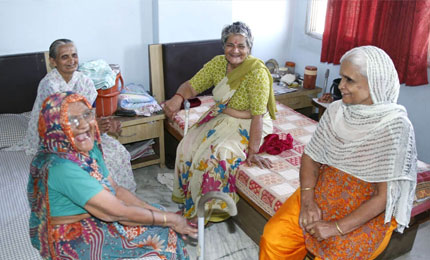 Festivities in Homely Atmosphere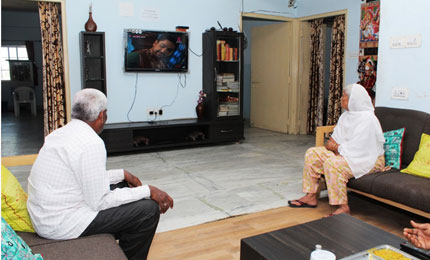 Indoor Entertainment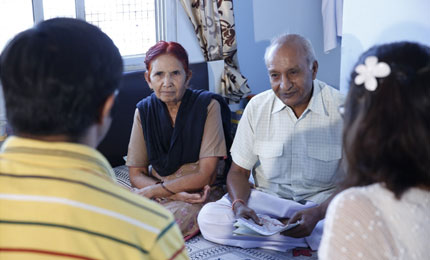 Visitors to Keep Them Engaged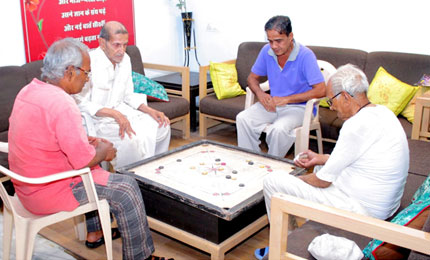 Leisure Time for Friends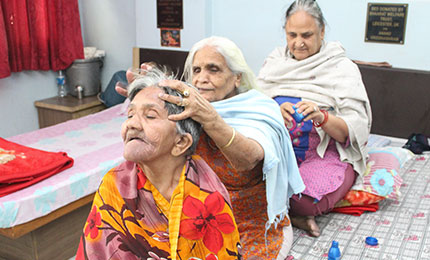 Head Massage
MaaDraupadi Devi AnandVruddhashram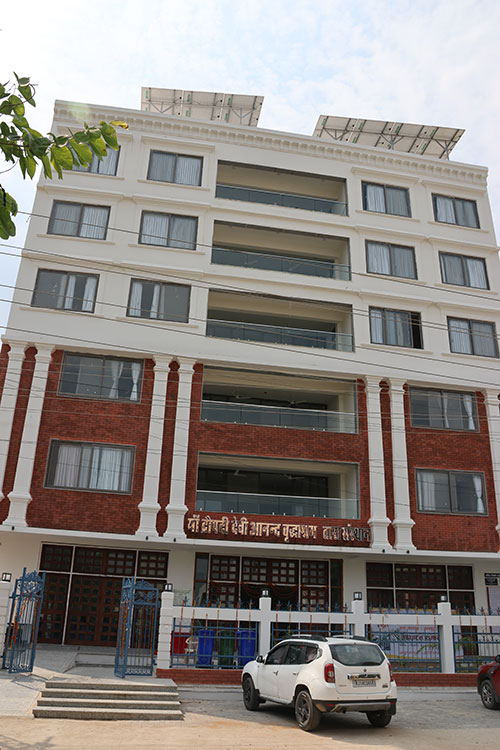 The Building
Another large old age home "MaaDraupadi Devi AnandVruddhashram" was inaugurated Udaipur in HiranMagri, Sector 14, for the residence of aged people. The 6 floor In which free accommodation with all facilities will be available to about 150 elderly people. Inauguration ceremony was held on 3rd September 2022.

It is noteworthy that a project named "Shrimati Krishna Sharma AnandVruddhashram" is being operated in Sector 14, but due to the increasing application list of old people, this huge "MaaDraupadi Devi AnandVruddhashram" was built.
Infrasructure & Facilities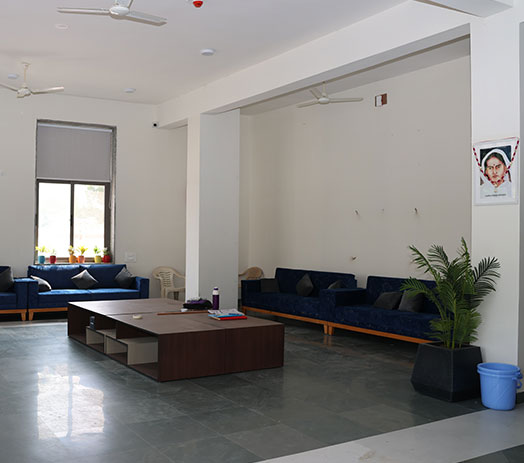 The Lobby Area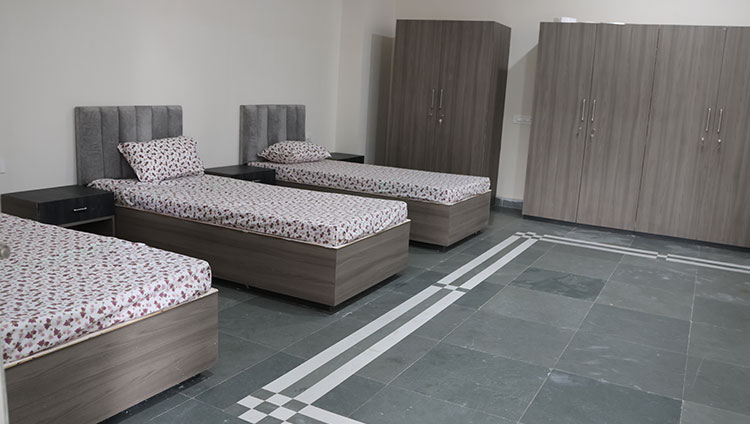 Dormitary Hall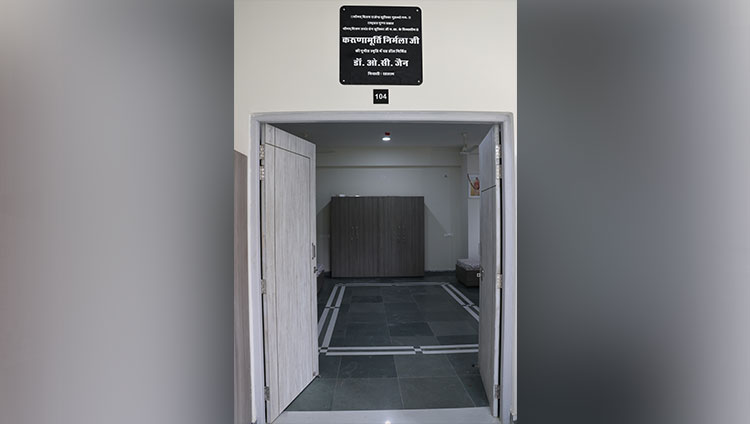 Couple's Room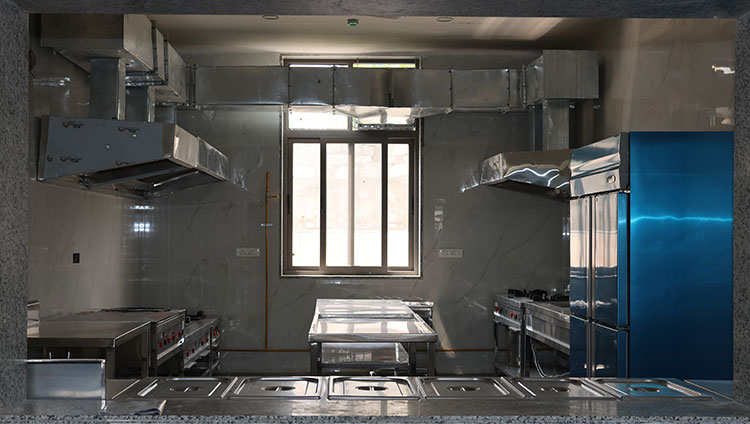 Kitchen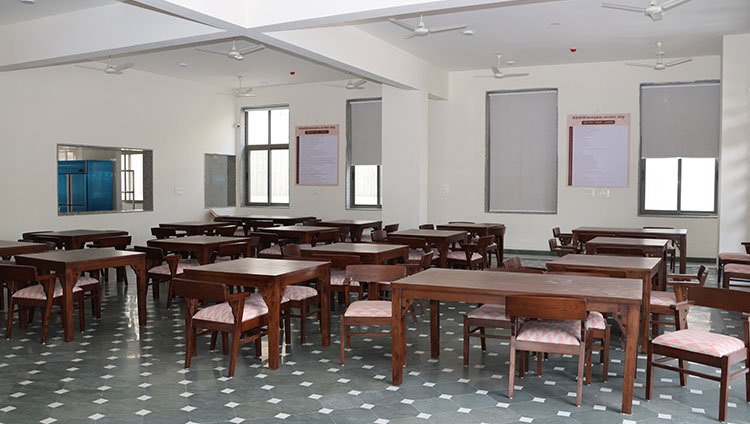 Dining Hall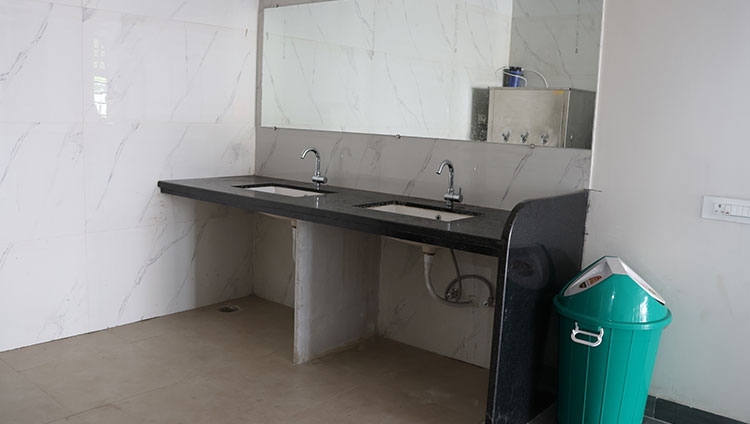 Washroom Area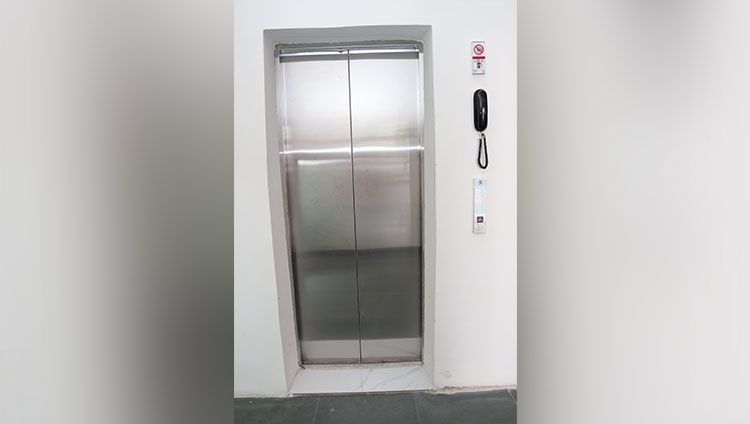 Lift